Elena trains outdoors or at your home.  She is  here to take the stress out of working out and personal training in north county of San Diego.
Fitness for seniors, middle age people.
All the things that hold you back from being your best self – like not wanting to wait in line for a machine at the gym  or feeling a little silly in those outfits – go away.  Elena can help you train at work at your house or outdoors. If you enjoy being outdoors in San Diego- perfect! She can bring all the equipment to the local park. If you prefer a small gym – we will train at a small gym .
Convenient, Nationally Certified  fitness trainer works with senior clients.
I am Elena and I am a personal trainer that started learning sports training in St Petersburg, Russia, working as a coach of track and field athletics.  From there I went on to get my Masters degree at Boston University in Physical Education. I am nationally certified as a strength and conditioning coach and I am a former professional track and field athlete.
I take a holistic view of  fitness. Physical exertion can do wonders for our view of the world and our outlook.  In other words, the way in which we handle stress and confront challenges can equally affect our overall state of health. I  offer one-on-one personal training at a gym, in your home, office or your local  park. This gives you all the personal attention and privacy  you need. If you decide to train at a park or at your home Elena, San Diego personal trainer brings all the equipment. I make it simple for you.
Senior Fitness training for weight loss.
All aspects of fitness: working on core muscles, developing good posture, strength, endurance, flexibility training. New moms – get back in shape. Core stability, stamina development. Rehabilitation from injuries: fitness training combined with sports/therapeutic massage brings excellent results
Use or lose it.  As we get we get older we find that things are not  like they once were. But if you use it, it does get better. Elena will work on balance improvement, increasing range of motion  and core stability. Building overall strength and  flexibility gives you back the body that you deserve. We can train at a small gym or at your local park.
 Why call me to be your personal trainer?
I provide RESULTS. You will do the work, but I offer effective methods of coaching, motivation and guidance that has proven results. I always customize your program to match your personality, lifestyle, and goals.  I  am a licensed massage therapist as well.
 Call me anytime  619 -322-8551 . $ 35- for the first session.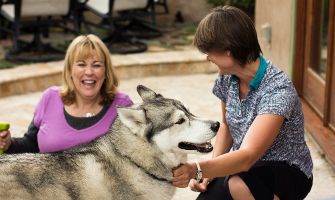 Email: elena@russianpersonaltrainer.com
Facebook:https://www.facebook.com/pages/Russianpersonaltrainer/288111561247477
Google plus page Personal trainer in San Diego
15870 Camino San Bernardo, San Diego 92127